CONTEST
Order any
6 minute
book by October 31st, and this is your chance to take part in the competition in collaboration with travel agency
Jēkaba ceļojumi
.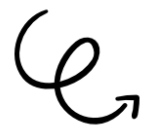 CONTEST TERMS
1.
Receive your parcel and participate in the contest from November 10 to 19.
2.
The rules are quite simple – insert a photo in your Instagram or Facebook profile with your new book/books, make a photo comment (if you wish) and add two hashtags #6minutes365days and #JekabaCelojumi, as well as tag accounts @6minutes365days un @JekabaCelojumi – so we can find your image.
3. The winner will be chosen by a jury c
onsisting of the authors of the book and representatives of

Jēkaba ceļojumi

.
4.
The winner will be chosen on November 22, we will get in touch personally and it will be possible to withdraw your prize from the 23rd of November. Travel worth 1,000 euros will be payed and planned (if needed) by the agency. The winner will be able to spend his or her own gift, give it to someone, travel with someone or add up the remaining value to dream journey. The amount must be spent at one time and will not be able to be exchanged for cash.
5. The contest is open to anyone living anywhere in the world – the trip will be able to start from any starting point to any desired destination.
6. To participate in the contest Instagram or Facebook profile can't be private – otherwise we will not be able to see the inserted images.

PRIZE
Seriously.
If successful, get a travel to any place in the world (at any time) in the value of 1,000 euros. No raffle – all is set in your creativity.